Our Mission

With the olive tree at the centre of so many human activities and products our mission is to pioneer in understanding the Olive Tree and to sustainably nurture, derive and deliver the olive tree's full benefits for mankind, wildlife and the environment.





Our Vision

To prevent and treat the plethora of health conditions in both mankind and the environment by resetting the global Olive Oil industry through further developing our break-through Patented extraction system thus sustainably and harmoniously delivering the multiple benefits of the olive tree to mankind, the environment and the 'planet' earth.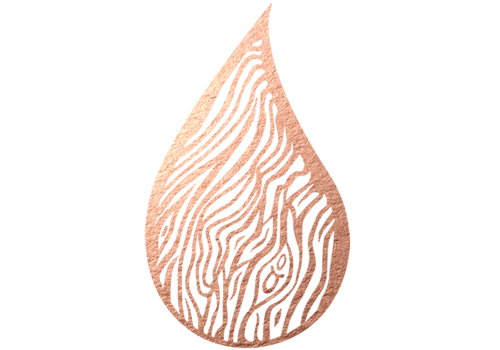 Welcome
Welcome to the future of Nutraceutical-Grade High-Phenolic Full-Spectrum Extra Virgin Olive Oil and Olea Europaea Products… Welcome to Cleanthi Alpha-Olenic

Ltd
The Olive Tree

A symbol of Longevity

Outliving civilizations

Lighting palaces and homes for millennia

Surviving drought flood fire and frost

Medicinal Fruit and Leaves

Making your Food your medicine…

and your medicine your food

An essential ingredient

of The famous Mediterranean Diet

The heritage of countless families

Spanning generations

Adorning hillsides and valleys

Adorning orchards and groves

Giving nourishment and shade...

and shelter to travelers and wildlife
The Alpha-Olenic difference

U.S.A and E.U. Patented Process
Our technology is designed around the olive; not modified for use with olives. Every process point is geared towards the protection and collection of the bioactive phytochemicals.

Sustainable Eco-Friendly Olive Mill Model
Our technology allows us to valorize and commercialize bi-products which currently cause phytotoxic soil and water pollution.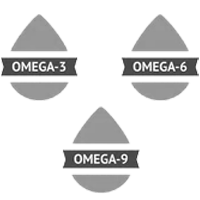 Highest recorded content of OLIVE OIL SQUALENE
Worlds Highest recorded Olive based Squalene-Omega2. Plant based olive derived Squalene is a pentacyclic triterpene which research suggest has significant bio-activity. See Olive Health Science page for more information on Squalene.

Unique continuous Plug-Flow on-line optimizable process
A continuous processing system has many advantages e.g. equal processing of product, continuous live monitoring and setting of parameters, less cost due to batch change time, first product in is first product out.
Batch processing systems have various disadvantages e.g. non-uniform residence time, inter-batch washing and change time, non-continuous cyclic parameter settings, first product in is mixed with last product in.

Up to 90% less water usage. Up to 65% less electricity usage. Low carbon footprint
Up to 90% less water usage. Up to 65% less electricity usage. Low carbon footprint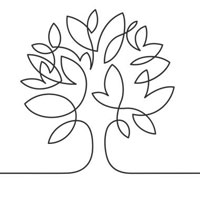 Our focus on utilizing all beneficial phytochemicals from the olive tree
Olea Europea products derived from it's lipid phase, aqueous phase, solid phase and leaves. Complete utilization of the olive tree's offerings without waste and polluting bi-products.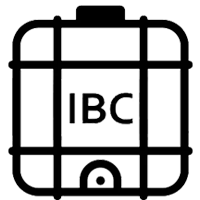 Production of large commercial volumes of SUSTAINABLE nutraceutical grade EVOO
Our production line is designed for large input volumes during the short harvest window when olives are at optimum quality. Analyses are performed on composite representative samples to ensure homogenous profile of entire volume.
Using satellite imagery technology, we monitor regional crop conditions to select supply from orchards having the best annual conditions. We do not rely on the annual performance of our own olive orchards.

Zero water-oil emulsification and zero infused oxygen in our oil
Gentle separation of the solid, aqueous and lipid phases results in our ultra-fine ultra-pure Alpha-Olenic Olive Oil®. Existing olive mill machinery often causes water and atmospheric oxygen to emulsify with the olive oil thereby causing hydrolysis and oxidation degradation.

Monitoring and selection of olive orchards based on their phytochemical profile
Satellite monitoring of entire regions' annual crop conditions and performance. Crops quality vary from year to year. We are able to choose from the most promising orchards from entire region rather than being bound to our own variable crop performance.
Commercial volumes of Nutraceutical Grade, High Phenolic Extra Virgin Olive Oil
From 20lt to 1000lt. Cleanthi Alpha-Olenic

ltd is in the globally unique position to supply the Nutraceutical, Cosmetic, industries with British Pharmacopeia Compliant Alpha-Olenic

Olive Oil®. Our product provides multiple advantages to 'your' product including increased antioxidant content, increased bioavailability, maximal oxidative stability. Each order comes with Certificate of Analysis based on a composite representative sample of the entire batch.
CONTACT US for phytochemical profiles, bulk supply formats and more product information.